Ep 64: Author Interview with Tamatha Cain
Today's episode is a fun interview with new author Tamatha Cain. If you enjoy historical mysteries, you're going to want to check her out!
Want to support me & my podcast? I'd love for you to Buy me a coffee!
Meet Tamatha Cain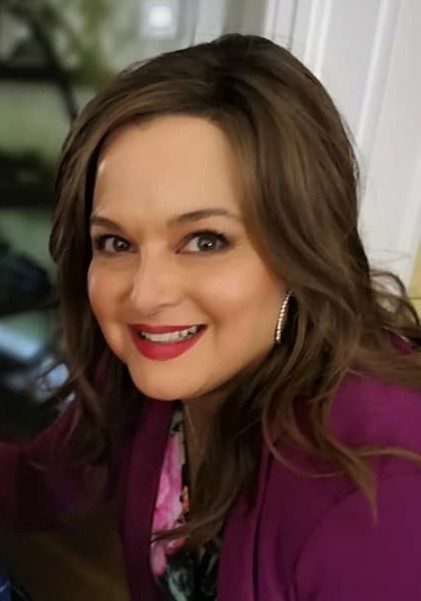 About Tamatha
Tamatha Cain is a former musician and bandleader. She graduated with honors from the University of North Florida with a concentration in Writing for the Entertainment Industry, and her work has appeared in national and international publications. Winner of the 2020 Royal Palm Literary Award for unpublished fiction and first place in The Experience Poetry Competition, she also writes reviews for Southern Literary Review. She is a member of WFWA and FWA. She is a wife and mother of three and lives in a hundred-year-old bungalow in North Florida, in close proximity to the historic locations found in her debut novel Song of the Chimney Sweep.
Listen to the Episode 64 Here
In This Episode
I had so much fun chatting with author Tamatha Cain and here are some of the questions we got answered:
How did you become an author
How she did choose her settings?
All about her newest book
and so much more!
Books Mentioned in this Episode
Song of the Chimney Sweep
2. Only Oona
CLICK HERE to PRE-ORDER on Amazon
Connect with Author
Stephanie would love to hear from you! So, here's how you can keep in touch with her:
Website: http://www.tamathacain.com/
FB Group: Tamatha Cain, Author
Instagram: @tamatha_cain
Other Resources You'll Love
If you enjoyed this episode, then you'll want to check out these ones next.
Ep 54: Books Set in Historic England/ London
Ep 59: Author Interview with Kerry Evelyn
Ep 56: Author Interview with TJ Logan
Here are 3 ways we keep up with our favorite novels and what's coming out each month:
Join Audible Premium Plus and get two free books. You'll be able to listen to old favorites or new titles each month.
And, you can try Kindle Unlimited Membership Plan for free for one month. You can find all the new books coming out each month.
This is one of my favorites. With your Amazon Prime membership, you have access to their Amazon First Reads each month. One free, new book at the beginning of each month! Not a member? Sign up now and get one month FREE!
Let's Keep in Touch
Thanks for listening to this episode. Let's keep in touch!
You can find me on Instagram: @literaryescapespodcast
Sign up for my newsletter and I'll send you my Read Around the World Challenge. Let's explore the world together one book at a time!