Your Read Around the World Challenge is on its way to your email as we speak.
While you're waiting, I've got an amazing offer just for YOU that goes along perfectly with your Read Around the World Challenge.
You obviously like to read. And you like to travel.
You like to travel around the world through your books.
But keeping track of where you've been isn't always easy.
You need a place to write it all down and keep it together.
You can do that in the Read the World Planner and it's only $9 for the next 20 minutes!
Get your Read the World Planner for only $9!
Just imagine, leafing through your Read the World Planner at the end of the year. How many countries have you been to? Where all have you been?
You'll be able to see all the different places you've visited through your books. Reading through this planner, which is specifically designed for book-and-travel lovers like yourself, will take you back to countries you've read about in your books.
You're building memories as if you were in Italy, Japan, Morocco, and so many more countries.
You want to keep track of the amazing quotes, your favorite parts of the books, even that one sentence. It's like taking pictures on a real vacation.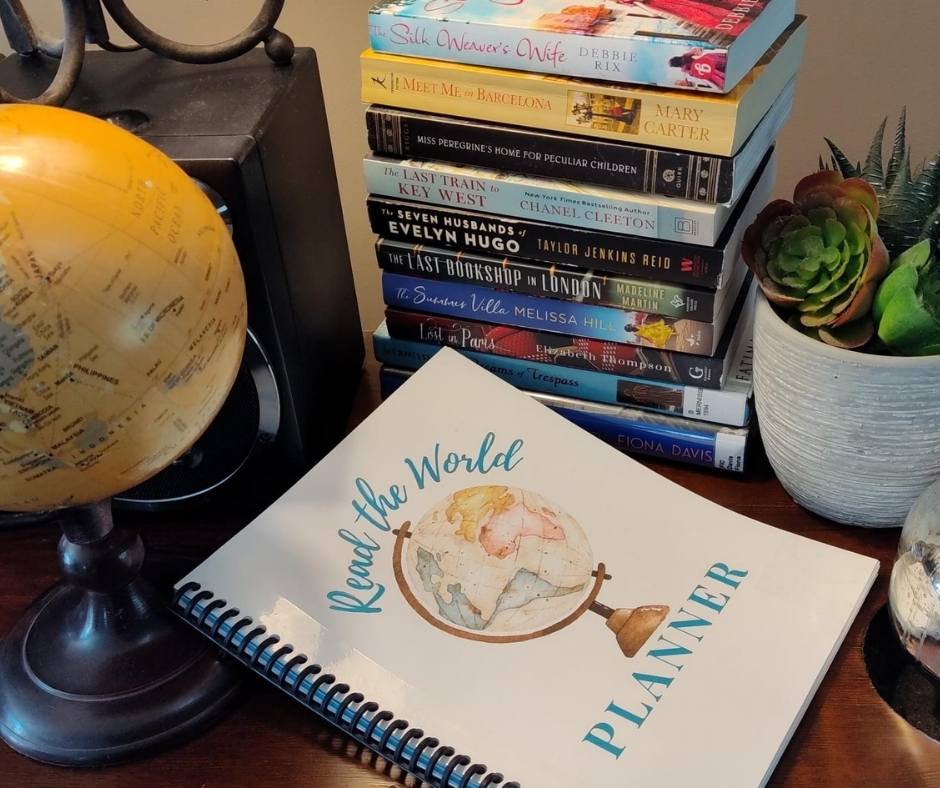 Read what others have to say about this planner
"Whenever I hear Becki talk about an interesting book, she always mentions the setting of the story. I jot it down in my Read the World Planner. When I'm at the library, in a bookstore, or looking for a book online, I grab my planner to see what my next destination will be. I always have everything in one place and I'm ready to travel to my next destination!"

Nicole
"I just downloaded the Read the World Planner and I am really enjoying filling it up. It is very useful and it looks great. I printed the long version and did it two-sided. Now I just have to fill in the books I have already read."

Alina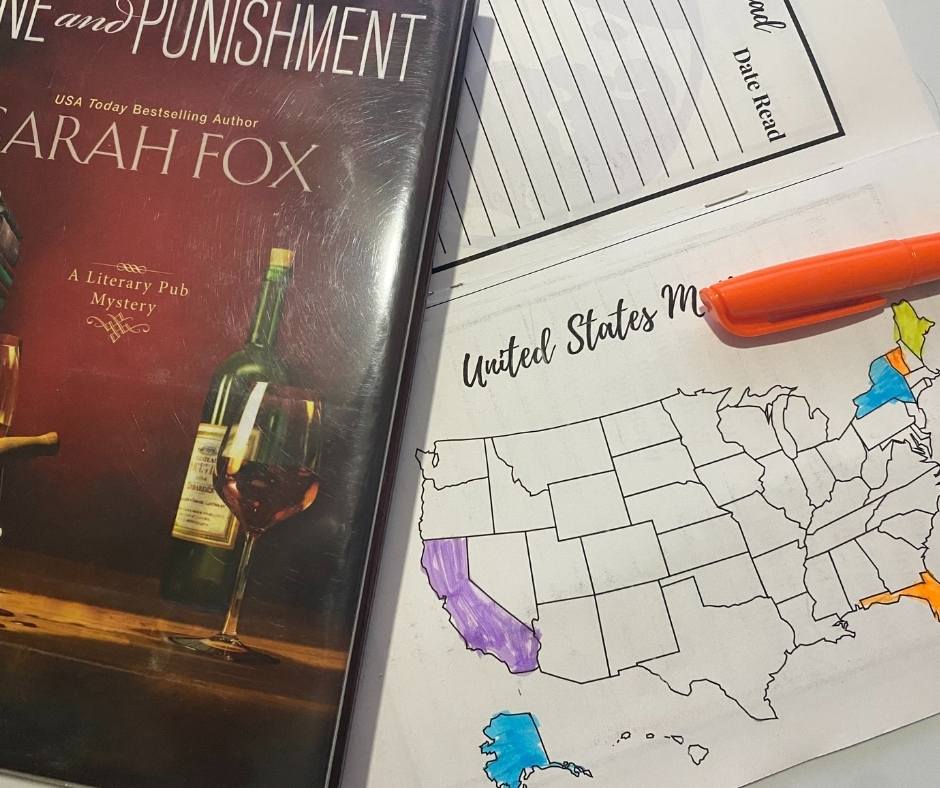 What you get with this planner:
A 44-page planner with:
A world map
Maps of the 7 continents
A map of the United States
A checklist of every country in each continent
A checklist of all the 50 States
For each continent space to write down the books read
Room for notes
A To Be Read page
Beautiful quotes throughout the Planner
Two files to choose between printing letter size or booklet
All of this for just $9!
Hi, I'm Becki!
I'm the author and founder of the blog A Book Lover's Adventures. I also host the Literary Escape Book Club and the Literary Escape Podcast.
I spent several years in my 20s in the travel industry. That gave me the opportunity to explore the world and instilled a sense of adventure that hasn't left.
Books have been a part of my life for as long as I can remember. After getting my degree in elementary education, I worked and volunteered in libraries for years.
All of this has led to a life of books & travel. It is my passion to share my love of books & travel with you!
Some questions you might have:
"How is this Planner different?"
→ I have bought and tried a LOT of reading planners over the years. Some were okay but some were pretty useless to me. I wanted a planner that I could track my reading adventures around the world. I needed a space to mark which countries I had "been" to (in my books), which countries I hadn't been to, which books are set where, and so on…
"Why do I need this planner? Why do I want to keep track of my books and their destination?"
→ Keeping track of all the books you have read throughout a year can be challenging, especially if you read a lot. This planner has a place for you to track your reading escapes all over the world. There are maps of each continent that you can color in as you read your way through the countries, there are checklists for every continent and every single country, there are pages to track what you've read, what you want to read, and places to take notes on quotes, ideas, characters or summaries that you might want to remember.
"Can I print out as many pages as I want?"
→ You are welcome to print out as many pages for your Planner as you would like. I encourage you to do that. However, this is for YOUR personal use only. If you'd like to share it with a friend, please share the link for them to buy their own.
"Can I share this planner with others?"
→ I would love for you to share the link to this planner with your friends so they can get their own copy. Once purchased, this Planner is for your personal use only. You may not share the pdfs with anyone else.

"How do I find books to read for this Planner?"
→ After your purchase, you are redirected to a thank you page that has printing information and the links to 3 reading challenges with books set around the world that you can print off and use.
You are also welcome to join my Literary Escape book community where we read books together and have fun book chats among the members and author chats each month.
I should be working but instead I spent some time printing and binding my new Read the World Planner from Becki. Isn't it beautiful?!

I love books, notebooks, and scrapbooks and I'm a total paper girl (sorry trees!). This is going to be like a reading scrapbook for me and I can't wait to go back through my GoodReads account this weekend and get caught up on marking all the books we've read in book club the past couple of years.

Sheila