Ep 37: Book Recommendations with Tamara Mason
Today I have another fun podcast episode for you. I am chatting with Tamara Mason. Tamara has an online business for life coaching, but today we're talking books.
Take a listen to Tamara's three book recommendations for some great literary escapes. Today our books will take us to Northern Michigan, Egypt, and the Galapagos Island.
Meet Tamara Mason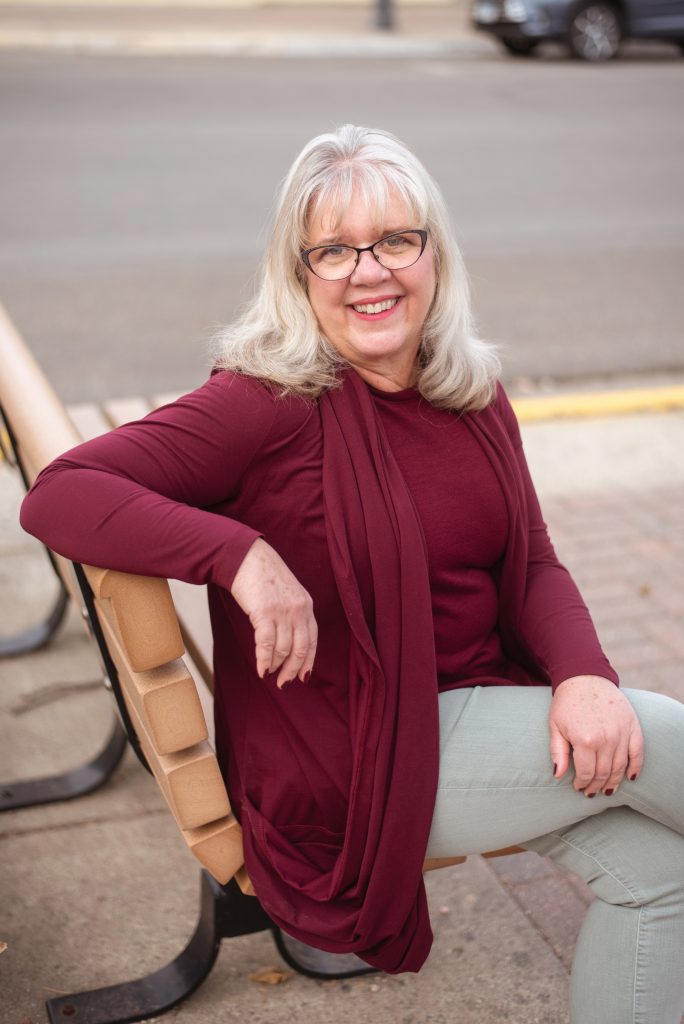 Today I have the pleasure of introducing you to Tamara Mason. Thanks to over 25 years of experience as a psychotherapist, Tamara has a proven history of helping people improve their communication and problem-solving skills so that they can have time for family, time for themselves, and earn a good living.
And, in her spare time, she reads some really great books!
Ep 37: Book Recommendations with Tamara Mason
You can listen to Episode 37 here and hear what books Tamara recommended for us.
Book Recommendations by Tamara Mason
This article contains affiliate links to help you find what you need quicker and at no extra cost to you. I will be minimally compensated by the company.
The Firekeeper's Daughter by Angeline Boulley
Destination: Northern Michigan
Summary:
Eighteen-year-old Daunis Fontaine has never quite fit in, both in her hometown and on the nearby Ojibwe reservation. She dreams of a fresh start at college, but when family tragedy strikes, Daunis puts her future on hold to look after her fragile mother. The only bright spot is meeting Jamie, the charming new recruit on her brother Levi's hockey team.
Yet even as Daunis falls for Jamie, she senses the dashing hockey star is hiding something. Everything comes to light when Daunis witnesses a shocking murder, thrusting her into an FBI investigation of a lethal new drug.
Reluctantly, Daunis agrees to go undercover, drawing on her knowledge of chemistry and Ojibwe traditional medicine to track down the source. But the search for truth is more complicated than Daunis imagined, exposing secrets and old scars. At the same time, she grows concerned with an investigation that seems more focused on punishing the offenders than protecting the victims.
Now, as the deceptions—and deaths—keep growing, Daunis must learn what it means to be a strong Anishinaabe kwe (Ojibwe woman) and how far she'll go for her community, even if it tears apart the only world she's ever known.
2. The Book of Two Ways by Jodi Picoult
Destination: Egypt
Summary:
Everything changes in a single moment for Dawn Edelstein. She's on a plane when the flight attendant makes an announcement: Prepare for a crash landing. She braces herself as thoughts flash through her mind. The shocking thing is, the thoughts are not of her husband but of a man she last saw fifteen years ago: Wyatt Armstrong.
Dawn, miraculously, survives the crash, but so do all the doubts that have suddenly been raised. She has led a good life. Back in Boston, there is her husband, Brian, their beloved daughter, and her work as a death doula, in which she helps ease the transition between life and death for her clients.
But somewhere in Egypt is Wyatt Armstrong, who works as an archaeologist unearthing ancient burial sites, a career Dawn once studied for but was forced to abandon when life suddenly intervened. And now, when it seems that fate is offering her second chances, she is not as sure of the choice she once made.
After the crash landing, the airline ensures that the survivors are seen by a doctor, then offers transportation to wherever they want to go. The obvious destination is to fly home, but she could take another path: return to the archaeological site she left years before, reconnect with Wyatt and their unresolved history, and maybe even complete her research on The Book of Two Ways—the first known map of the afterlife.
As the story unfolds, Dawn's two possible futures unspool side by side, as do the secrets and doubts long buried with them. Dawn must confront the questions she's never truly asked: What does a life well lived look like? When we leave this earth, what do we leave behind? Do we make choices . . . or do our choices make us? And who would you be if you hadn't turned out to be the person you are right now?
3. Wish You Were Here by Jodi Picoult
Destination: Galapagos Island
Summary:
Diana O'Toole is perfectly on track. She will be married by thirty, done having kids by thirty-five, and move out to the New York City suburbs, all while climbing the professional ladder in the cutthroat art auction world. She's an associate specialist at Sotheby's now, but her boss has hinted at a promotion if she can close a deal with a high-profile client. She's not engaged just yet, but she knows her boyfriend, Finn, a surgical resident, is about to propose on their romantic getaway to the Galápagos—days before her thirtieth birthday. Right on time.
But then a virus that felt worlds away has appeared in the city, and on the eve of their departure, Finn breaks the news: It's all hands on deck at the hospital. He has to stay behind. You should still go, he assures her, since it would be a shame for all of their nonrefundable trip to go to waste. And so, reluctantly, she goes.
Almost immediately, Diana's dream vacation goes awry. Her luggage is lost, the Wi-Fi is nearly nonexistent, and the hotel they'd booked is shut down due to the pandemic. In fact, the whole island is now under quarantine, and she is stranded until the borders reopen. Completely isolated, she must venture beyond her comfort zone. Slowly, she carves out a connection with a local family when a teenager with a secret opens up to Diana, despite her father's suspicion of outsiders.
In the Galápagos Islands, where Darwin's theory of evolution by natural selection was formed, Diana finds herself examining her relationships, her choices, and herself—and wondering if when she goes home, she too will have evolved into someone completely different.
4. The Golem and the Jinni by Helene Wecker
Destination: New York City
Summary:
Chava is a golem, a creature made of clay by a disgraced rabbi knowledgeable in the ways of dark Kabbalistic magic. She serves as the wife to a Polish merchant who dies at sea on the voyage to America. As the ship arrives in New York in 1899, Chava is unmoored and adrift until a rabbi on the Lower East Side recognizes her for the creature she is and takes her in.
Ahmad is a jinni, a being of fire born in the ancient Syrian desert and trapped centuries ago in an old copper flask by a Bedouin wizard. Released by a Syrian tinsmith in a Manhattan shop, Ahmad appears in human form but is still not free. An iron band around his wrist binds him to the wizard and to the physical world.
Chava and Ahmad meet accidentally and become friends and soul mates despite their opposing natures. But when the golem's violent nature overtakes her one evening, their bond is challenged. An even more powerful threat will emerge, however, and bring Chava and Ahmad together again, challenging their very existence and forcing them to make a fateful choice.
Other Books Mentioned in this Episode
The Seven Husbands of Evelyn Hugo by Taylor Jenkins Reid
Connect with Tamara
website: Entrepreneurs Taking Action
website: Empowered Single Moms
Instagram: @tamara.mason.coach
TikTok: @tamaramasoncoach
Other Resources You'll Love
Ep 25: 4 Great Books Set in Italy
Here are 3 ways we keep up with our favorite novels and what's coming out each month:
Join Audible Premium Plus and get two free books. You'll be able to listen to old favorites or new titles each month.
Try Kindle Unlimited Membership Plan for free for one month. You can find all the new books coming out each month.
With your Amazon Prime membership, you have access to their Amazon First Reads each month. One free, new book at the beginning of each month! Not a member? Sign up now and get one month FREE!
Let's Keep in Touch
Thanks for listening to this episode. So, let's keep in touch!
You can find me on Instagram: @literaryescapespodcast
Sign up for my newsletter and I'll send you my Read Around the World Challenge. Let's explore the world together one book at a time! CLICK HERE to sign up