Ep 69: Holiday Books with Aedyn Brooks
Today's episode is a fun interview with haunted romance author Aedyn Brooks. If you want some holiday magic, this is the right episode for you!
Other Holiday Podcasts from this season:
Ep 67: Holiday Books Around the World
Ep 68: Holiday Books with Kerry Evelyn
Want to support me & my podcast? I'd love for you to Buy me a coffee!
Meet Aedyn Brooks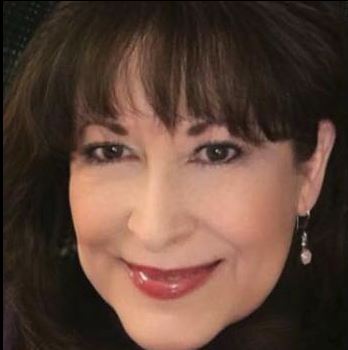 About Aedyn
Aedyn Brooks is an award-winning author who recently retired from her data-driven ninja job to write wicked paranormal romances full-time.
After living most of her life in haunted houses, Aedyn decided to share her terrifying, and sometimes funny, experiences with ghosts by crafting Haunted Romances in her debut Grave Intentions series. One thing she learned from an early age is that the dead can be our greatest ally, especially in our darkest hours.
Listen to the Episode 69 Here
In This Episode
I had so much fun chatting with author Aedyn Brooks and here are some of the questions we got answered:
What's your favorite holiday memory
What holiday books she's sharing with us
Her favorite holiday book
Where to connect with her this holiday season
Books Mentioned in this Episode
Ghosts of Spritzes Past
2. Mrs. Miracle by Debbie Macomber
3. Let's Get Naughty anthology
Connect with Author
Aedyn would love to hear from you! So, here's how you can keep in touch with her:
Website: aedynbrooks.com
Instagram: @aedynbrooks
Other Resources You'll Love
If you enjoyed this episode, then you'll want to check out these ones next.
Ep 35: Author Interview with Violet Howe
Ep 65: Author Interview with Winnie Winkle
Ep 55: Author Interview with Candace Colt
Here are 3 ways we keep up with our favorite novels and what's coming out each month:
Join Audible Premium Plus and get two free books. You'll be able to listen to old favorites or new titles each month.
And, you can try Kindle Unlimited Membership Plan for free for one month. You can find all the new books coming out each month.
This is one of my favorites. With your Amazon Prime membership, you have access to their Amazon First Reads each month. One free, new book at the beginning of each month! Not a member? Sign up now and get one month FREE!
Let's Keep in Touch
Thanks for listening to this episode. Let's keep in touch!
You can find me on Instagram: @literaryescapespodcast
Sign up for my newsletter and I'll send you my Read Around the World Challenge. Let's explore the world together one book at a time!