Ep 22: 5 Amazing Cozy Mystery series with Vicki Delany
In episode 22 of the Literary Escapes Podcast, we talk with author Vicki Delany, also writing as Eva Gates, about her cozy mystery novels. If you're a fan of cozy mysteries, you'll want to tune in!
About Vicki Delany/Eva Gates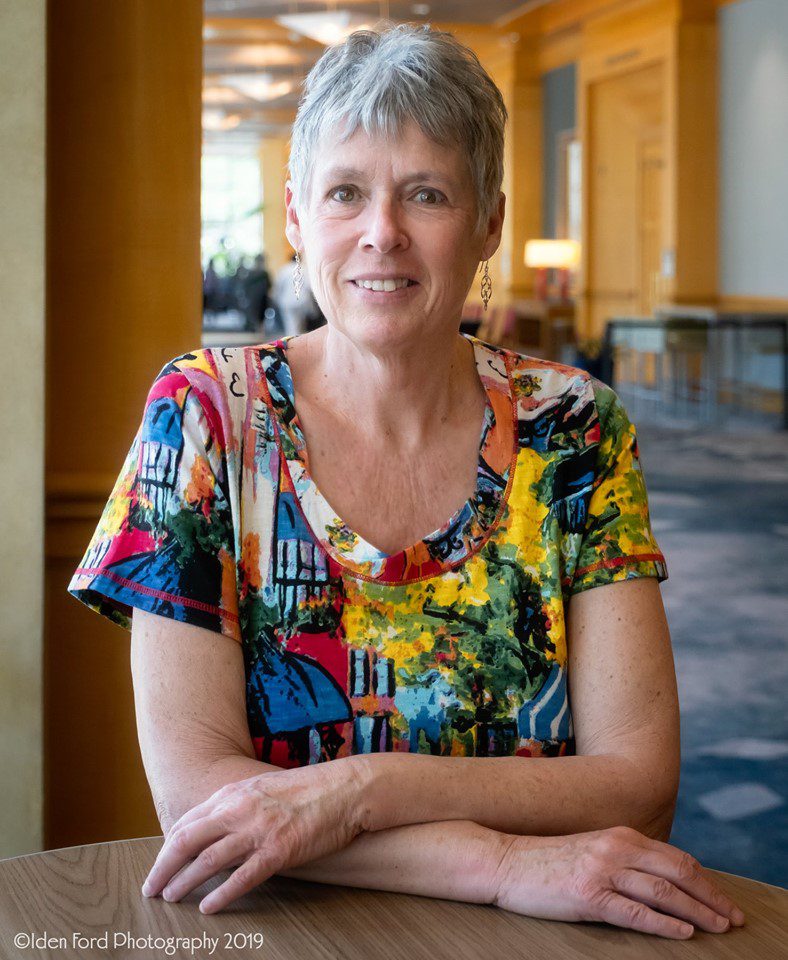 Vicki Delany is one of Canada's most prolific and varied crime writers and a national bestseller in the U.S. She has written more than forty books: clever cozies to Gothic thrillers to gritty police procedurals, to historical fiction and novellas for adult literacy.
Listen to the Episode Here
In This Episode
I had so much fun chatting with Vicki Delany, and here are some of the questions we'll get answered:
How did she become an author?
How or why did she start using the name Eva Gates for her Lighthouse Library series
How many cozy mystery series does she have?
What is her newest cozy mystery series?
and so much more!
Books Mentioned in this Episode
Cozy Mystery series by Vicki Delany
Catskill Summer Resort Mystery series
Sherlock Holmes Bookshop Mystery series
Year-Round Christmas Mystery series
Constable Molly Smith Mystery series
Cozy Mystery Series by Eva Gates
Library Lighthouse Mystery series
Stand Alones by Vicki Delany
Connect with Vicki Delany
Here's how you can keep in touch with author Vicki Delany ( Eva Gates).
Website: http://vickidelany.com/
Facebook: https://www.facebook.com/evagatesauthor
Other Resources You'll Love
If you enjoyed this episode, then you'll want to check out these ones next.
Ep 21: 5 Great Books Set in Australia
Author Interview with Rhys Bowen
5 Spooky Literary Destinations
Here are 3 ways we keep up with our favorite novels and what's coming out each month:
Join Audible Premium Plus and get two free books. You'll be able to listen to old favorites or new titles each month.
And, you can try Kindle Unlimited Membership Plan for free for one month. You can find all the new books coming out each month.
This is one of my favorites. With your Amazon Prime membership, you have access to their Amazon First Reads each month. One free, new book at the beginning of each month! Not a member? Sign up now and get one month FREE!
Let's Keep in Touch
Thanks for listening to this episode. Let's keep in touch!
You can find me on Instagram: @literaryescapespodcast
Sign up for my newsletter and I'll send you my Read Around the World Challenge. Let's explore the world together one book at a time! CLICK HERE to sign up
Around the world in 18 books
* 18 countries, 18 books
* Join the FB Group to connect with like-minded readers
* Shoot us your email and you're on your way!
Transcript for this Episode
Because I know not everyone can listen, here's a transcript of my conversation with Vicki Delany.
Becki 0:00 Hey there, I'm Becki, and welcome to the literary Escapes Podcast with me, Becki. Today's episode is an author interview that I did in my membership book club, literary Escape Society.
If you enjoy hearing the behind-the-scenes story about your favorite books, you might want to join the literary Escape Society. There'll be a link in the show notes. If you'd like to check it out. I hope you enjoy the show.
Becki Hi, there. Hello, how are you?
Vicki Delany 0:29 I'm very well.
Becki 0:31 Thank you for joining me today
Becki Svare 0:31
So how did you become an author?
Vicki Delany 0:37
Oh, that's a great way to start.
Becki Svare 0:41
We'll start at the beginning.
Vicki Delany 0:43
Actually, it's an interesting story. I have three children, three daughters, they're all adults now. And when they were little, I don't even know where the idea came from, but I had the idea of writing them a story for Christmas.
Their names would be in the book right? The Adventures of this little girl and I did three different stories and I printed them out, wrapped them up in red ribbon and all that.
I don't even remember whether the kids even like the stories or not, but I really enjoyed doing it. So I thought well, maybe I'd try my hand at writing. And then I thought I would take some courses in creative writing at the local community college, which I did.
I really enjoyed the course. I quickly decided that I didn't want to write for children. But I was enjoying taking this course. I thought I like to read mystery novels, so maybe I'll try writing mystery novels. And it all started from that.
Becki Svare 1:45
How cool and so which one was your first published book?
Vicki Delany 1:49
My first published book was called Scare the Light Away. And the second was Burden of Memory. They were published by Poison Pen Press. And they were stand-alone psychological suspense.
So I did those two books for them. Then I did an eight-part police detective series, called Constable Molly Smith series also for Poison Pen. I did one other standalone for Poison Pen called More Than Sorrow.
At the same time I was doing that, I wrote a four-part series set during the Klondike Gold Rush in 1898. I also wrote novellas for adult literacy. And then, quite by almost accident, I fell into the cozy world. So, I now write cozy mysteries.
Becki Svare 2:38
I like the cozies because, you know, it's all going to work out in the end. Versus the psychological thrillers, you're never quite sure what's going to happen which is why people like them.
Vicki Delany 2:50
Over the last year, year and a half with the pandemic, and particularly you know, people being uncertain of what's happening I've got a lot more letters from people saying how much they enjoyed reading this kind of book. They would watch the news and it would be upsetting and they would sit down with a book where they knew everything was gonna be okay,
Becki Svare 3:19
Exactly. And that was part of why I started my Book Club. I knew I wasn't the only one who wanted to read books that you know, everything's going to be okay in the end. And in the process of reading it you're going to go somewhere.
Vicki Delany 3:38
Also, cozies are about basically nice people, or at least well-meaning people, living in a fairly nice world. They live in a nice town, have a nice job and they have good friends and then you know, somebody dies or is murdered and it's up to them to put their nice world back to rights again.
So there's something to it that you, the character, you can put your world back to rights, and you can make it all better for everybody once again.
Becki Svare 4:07
Yeah, and it's usually not one of your favorite characters that dies.
Vicki Delany 4:14
Definitely not. Nor is it going to be the cat or the dog.
Becki Svare 4:20
Exactly, haha. So you also have a Sherlock series, right?
Vicki Delany 4:26
That's right. I also write the Sherlock Holmes Bookshop series.
Becki Svare 4:30
Tell me a little bit about that one. It sounds really interesting.
Vicki Delany 4:33
It's a cozy mystery as well. It's got a little bit of an edge. There are seven, no, the seventh book, I think, is coming out in January. It's set in Cape Cod, a fictional town in Cape Cod called West London and the character main owns the Sherlock Holmes Bookshop and Emporium and she's the half owner of Mrs. Hudson Tea Room which is located next door. It's a cozy with a little bit of an edge.
It follows most of the standards of Cozy Mystery but the character herself has a little bit of an edge. She's the Sherlock Holmes character. She's named Gemma Doyle. She's come from England to help run her uncle Arthurs bookshop. She thinks like Sherlock Holmes. She acts like Sherlock Holmes. She has the Sherlock Holmes mindset. Which means that she can be a little bit abrupt sometimes. She doesn't think people are following her thought process fast enough or things like that.
Actually, she's still like the cozy characters with a nice circle of friends and she works in the nice book shop, but she's got that Sherlock Holmes mind. Plus I throw in a lot of Sherlock Holmes references. You don't have to be a fan of Sherlock Holmes at all, or read any of the books or anything follow my books, but I throw a few little easter eggs in. Things like there are 17 steps in the shop between the ground floor and the first floor and up to 21B Baker Street, there are 17 steps.
Becki Svare 5:52
Yeah, and fans of Sherlock Holmes will recognize these.
Vicki Delany 5:56
Yes, that's right.
Becki Svare 5:58
That's fun. I like that. So that one is up in Cape Cod. And then the Lighthouse Library series is set in the Outer Banks.
Vicki Delany 6:10
Yes, that's right.
Becki Svare 6:11
Okay, and so tell me how that one came about?
Vicki Delany 6:13
Well, the Lighthouse Library series is actually a work for hire originally from Penguin so when I said how I sort of fell into writing cozies, that is actually what happened. I was asked to do a proposal for a series for a work for hire for Penguin and for people who have done work for hire is actually quite common. Much more common than people realize.
So what that essentially means is a publisher comes up with the very vaguest outline of the idea. And because it's their idea, they own the copyright. The best examples by far are Nancy Drew and the Hardy Boys. Countless people have named themselves Carolyn Keene and write Nancy Drew books because it's worked for hire.
So all that means is that they gave me this idea, They gave me the setting of the lighthouse, which is a real place, the Bodie Island Lighthouse, and the library and that the character would have come from Boston, and she was settling in. And maybe the plot would have something to do with Jane Austen's first edition books.
And then it was kind of left up to me to carry on. Which is what normally happens, right? Mostly, it works in every single way like any other contract except the author doesn't own the rights.
Becki Svare 7:33
So they knew they wanted this to be a series?
Vicki Delany 7:37
Yes, they knew they wanted this series so I had a contract for three. And then, there was – some of your listeners might remember what called the Great Cozy Massacre at Penguin, five or six years ago where they just slashed their line, like 90% or something of their cozy line including the Lighthouse Library series.
So, I am still writing those for Crooked Lane Books. And, there are now eight Lighthouse Library books out and I'm contracted for at least two more, so there are going to be 10.
In the end, there were only three published by Penguin. But what was extremely unusual is that they agreed to give me the copyright to the series. They don't normally do that.
I'm still writing those under the pen name of Eva Gates. When I got the copyright I could have started using my own name, which is Vicki Delany, but we just thought that would be too confusing. And so, I still write as Eva Gates.
Becki Svare 8:36
I was curious about how that pen name came about and that makes so much sense
Vicki Delany 8:40
I'd never even been to the Outer Banks until I started writing those books so I thought I'm going to go down and see what it's like, haha.
Becki Svare 8:51
Yeah, that's such a beautiful area.
Vicki Delany 9:00
Because that series is set in not just a real place but a real building, Bodie Island Lighthouse actually exists. Although, it's nowhere near big enough to have a library. So I have been there and I climbed up to the top and the view is really neat.
So the accuracy of the location is really important because it's a real place. I can make some stuff up but not much. You know, they go into Nags Head to do things and they drive down the road and now Lucy in the eighth book, she's moving and they've bought a house, so the house is on a real street. The location accuracy is more important in that series because it is set in a real place whereas my other books are all set in some sort of fictional place.
Becki Svare 9:50
And did the publisher want it set in a real place?
Vicki Delany 9:54
Oh yes, the actual Bodie Island Lighthouse was what they wanted.
Becki Svare 10:04
So the Klondike series, how did that come about?
Vicki Delany 10:09
That was just an idea I had. The story of Klondike to me is just really amazing. You know, this was 1898 and you had all these people, like 1000s and hundreds of 1000s of people, set off from the cities to head up to the far north.
A great many of these people had never been out of the city before. They had no idea what they were doing. And the whole thing is absolutely fascinating that the hundreds of 1000s set off, quite a lot if not most of them turned around, a lot of them never even left Seattle.
A lot of people got to Dawson City and turned around and left because it was just so hard. The getting there was almost as if it was enough. And of the ones who stayed very, very few ever made any riches.
The people that really made the money were the prospectors who were there right at the beginning. The first who discovered gold were the ones to get there fast enough. They were the ones that made the money. After that, the ones that made the money, or what they called mining the miners, that was the people who ran the dance halls, the restaurants and boarding houses.
It was just amazing stories that come out of that. So I invented a woman who owns a dance hall, she's got a mysterious past, she arrives there with a twelve-year-old son in tow and she sets up this dance hall and she's the self-proclaimed most beautiful woman in the Klondike.
Becki Svare 11:39
So had you been up there before?
Vicki Delany 11:42
I'd never been before. But I've been a few times after I started writing the book.
Dawson City is still a fabulous place. White Horse is the capital of the Yukon. It's a really interesting place but Dawson City is where the focus of the Gold Rush was. And it's still amazing to see it a lot of those buildings are still there a lot of those old pioneer towns and gold mining town, Skagway for example, burned down.
But Dawson City never did have a fire, so a lot of those original buildings are still there. And they're almost at a 45-degree angle and they're all tipping in towards each other because the permafrost you sort of shifts the buildings and it's absolutely amazing.
Becki Svare 12:19
That's really cool.
Vicki Delany 12:20
Yeah, it's really cool.
Becki Svare 12:22
So the Smith and Winters series, you had mentioned that briefly earlier, where is that one set at?
Vicki Delany 12:30
That's set in a fictional town called Trafalgar, British Columbia which is actually based very closely on Nelson, British Columbia. I always set my books in places that I want to go right, because if I don't want to go and visit why would I bother?
I'm not writing that series anymore. There are eight books in that series. They are not cozy by any means, they're definitely on the gritty side. They're both police officers, and the main character is a young woman who's just started on the police force. And over the eight books develops in her career and her personal life. So it's a darker and grittier side than the cozy books that I'm writing now.
Becki Svare 13:16
Okay, and then you have a Christmas series.
Vicki Delany 13:19
The Year-Round Christmas series. That's very cozy. The first one is called Rest Ye Murdered Gentleman and one of them is called Hark the Herald Angels Slay. And the covers are all covered with pretty Christmas things and they're very cozy.
This one is set in a town called Rudolph, in upstate New York where they call themselves America's year-round Christmas destination. And the main character owns Mrs. Claus's Treasures, which is a gift store. Matterhorn is her dog and it's a St. Bernard. She owns a china shop, so it's a St. Bernard in a china shop, that's kind of a joke. They're cozy and they're fun.
Becki Svare 14:05
Okay, there are around five in that one, right?
Vicki Delany 14:12
Yeah, there are five books in that series so far. So I actually write five I have five cozy series now. There's the Sherlock Holmes bookshop series. Next is the Year-Round Christmas series. And then, the Lighthouse Library series, we mentioned those. There is also the Tea by the Sea Mystery series from Kensington, and there's the brand new Catskills Summer Resort series. The first one came out last week.
Becki Svare 14:37
Very cool. So tell me about that one.
Vicki Delany 14:39
So that's set in 1953 in the Catskills. You know sort of think Dirty Dancing,
Becki Svare 14:45
Exactly. I was just thinking that actually
Vicki Delany 14:45
That's exactly what it is. And, it's another cozy mystery series. These characters come from New York City. Her mother, who's a retired Broadway dance star, has lost all her money because her third husband ran off with all her money. But then she inherited this Catskills resort.
So my character has come to run it for her mother and it's just, I hope it is, just drenched in the 1950s. The food and the drinks and the whole Catskill atmosphere. These big resorts had all these people that came with their children.
Generations of people come into these places, and you have all the entertainment groups, and all these hotels around and all that was something new to me, something new for me to learn. So I did a lot of research into that and the series has been called Pitch Perfect, which I'm very proud of.
Plus it's a really great setting for cozy. And one of the things that's great about writing a book set in 1953 is I don't have to worry about any of that pesky forensic stuff or the internet, and of course, nobody has a cell phone. In one place, for example, she knows absolutely for sure who did not commit the murder because she phoned him in New York City and he answered the phone, therefore, he's not in the Catskills right?
And that's actually, as a writer, a bit of a relief not to worry about any of that stuff. The State Police are called and get lost they can't find the town because there's no GPS.
I don't think ever said the name of the book, Deadly Summer Nights is the first book in that series, the Catskill Summer Resorts mysteries.
Becki Svare 16:37
You had mentioned another series, a coastal one.
Vicki Delany 16:41
Tea by the Sea. Those are also set on Cape Cod. And it's exactly what it says, the character owns a tea room. A traditional English-style afternoon tea room where she serves tea. That's the only one of my books that has recipes in it. It's also set on the same property as her grandmother's b&b.
One of the things that you need in any kind of an amateur sleuth book is a constant turnover of people. They need victims and suspects and reasons for people to do that. So that's why B & B's tend to be good cozy settings, and tourist towns are popular places to set a mystery because you get a lot of turnover.
Becki Svare 17:24
Yeah, you need new people to kill off, haha.
Vicki Delany 17:28
So again, it's just a nice fun cozy series called Tea by the Sea Mysteries. The first one is called Tea and Treachery. And the second one came out in the summer and it is Murder in a Teacup.
Becki Svare 17:40
I like the titles in cozy mysteries are always so fun.
Vicki Delany 17:45
Well, one thing I feel about cozy mysteries there's nothing pretentious about them at all, you know, by looking at the cover, you know, by hearing the title exactly what kind of a book it's going to be.
Becki Svare 17:55
You know in the first chapter, more than likely you're going to have a murder.
Vicki Delany 17:59
Fairly early on.
Becki Svare 18:00
You're not waiting for this person to die. The story is figuring out who done it. I mean, you know, going into it, there's gonna be a murder.
So how many books do you write in a year?
Vicki Delany 18:18
Pretty much four books a year.
Becki Svare 18:21
So one for each of the series each year?
Vicki Delany 18:24
Yes, that's right. One for each of the series. They usually come out roughly one book a quarter. I don't know if it's planned that way, but the only ones that are really planned for the date are the Sherlock Holmes books that come out at the beginning of January. Because January the sixth is recognized as Sherlock Holmes's birthday.
Becki Svare 18:55
How interesting.
And so when you do these cozy mysteries, do you kind of have an idea of the progression that's going to happen?
Vicki Delany 19:23
I want to say no. Once in a while, I've had a rough idea, but I don't really know. I like to just let it flow.
Becki Svare 19:35
So when you write a mystery, you obviously have to have somebody who's murdered and then somebody who's done it, and then a whole bunch of potential suspects. And so do you kind of have a plan for all of that when you go into a story?
Vicki Delany 19:52
I do outline but I don't start my outline until I've started the book. So I will start the book with a blank computer screen page. I start writing for maybe three chapters, something around that, just to get the characters in my head, particularly the guest characters.
I have a rough idea of why there's going to be a murder, and who's going to be murdered. Sometimes I'll write up until the person is murdered and then I stop and outline what's going to happen in the rest of it.
Becki Svare 20:36
And do you ever have to go back and make changes? Like make sure this conversation happened or that kind of stuff?
Vicki Delany 20:43
Oh absolutely. I do have an outline but it's not that intensely detailed. Like I got to a point today I'm on my third draft of writing and all of a sudden I thought oh my gosh there's a giant plot hole, for heaven's sakes, which shouldn't happen this late but it did.
So now I've got to rethink. What am I gonna do filling in this giant plot hole? But, it all pans out in the end for some strange reason.
Becki Svare 21:38
They come together well, and that's the fun of reading them I guess. That's a lot of fun. So you've got let's see your Catskills Resort one just came out. And what else have you got coming out or that has come out this year? What have you got on tap?
Vicki Delany 21:58
So this year, there's the Sherlock Holmes book in January. And, of course, there will be another one next January, which is called A Three Book Problem. Based on how Sherlock Holmes always called something a three pipe problem, meaning he smoked three pipes while he thought of it, so this one is A Three Book Problem.
There was a Lighthouse Library book this year, which was called Deadly Ever After. Also, the Tea by the Sea mystery, Murder in a Teacup. And then Deadly Summer Nights for the Catskills Resort Mysteries.
Becki Svare 22:41
Awesome. And so what series are you writing right now?
Vicki Delany 22:46
At the moment I'm writing the next Sherlock Holmes Bookshop, the one after A Three Book Problem. It'll be finished a year ahead. And my next book is due in January, and it's Sherlock Holmes Bookshop Mystery, as yet untitled, but that's what I'm working on right now.
Becki Svare 23:10
Thank you so much for your time today. I really enjoyed this.
Vicki Delany 23:13
Thanks so much for talking to me. It was great.
Becki Svare 23:18
Thanks for joining me today on the Literary Escapes Podcast. This episode was a clip of the interview I did in my membership book club, the Literary Escape Society. If you enjoyed this episode and would like to join the full interviews live, come check out the Literary Escape Society.
We are a community of travelers who love books or maybe book lovers who love to travel. Either way, if you need an escape a literary escape, come join us as we read our way around the world together, one book at a time. Check out the show notes to learn more about the Literary Escape Society. And we'll see you next time on the next episode.