Ep 71: Holiday Books with Abigail Sharpe
Today's holiday episode is a fun interview with author Abigail Sharpe. If you enjoy fun, flirty contemporary romance, you'll want to listen to this episode.
Other holiday episodes you might like:
Ep 67: Holiday Books Around the World
Want to support me & my podcast? I'd love for you to Buy me a coffee!
Meet Abigail Sharpe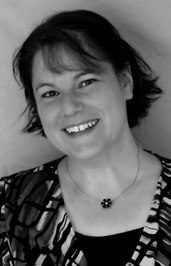 About Abigail
Abigail is a Boston-bred Yankee now eating grits and saying "y'all" in North Central Florida. She dreamed more of being a stage actress or joining the CIA than being an author. While she still enjoys participating in community theater productions and singing karaoke, the secret-agent career was replaced by hours at her computer, writing stories of love and laughter and happily ever after.
Listen to the Episode 71 Here
In This Episode
I had so much fun chatting with author Abigail Sharpe and here are some of the questions we got answered:
What's your favorite holiday memory
What holiday books she's sharing with us
Her favorite holiday movie
Where to connect with her this holiday season
Books Mentioned in this Episode
A Hanukkah Melody for Two (in the Festivities & Felines Anthology)
2. Movie: While You Were Sleeping
Connect with Author
Abigail would love to hear from you! So, here's how you can keep in touch with her:
Website: http://www.abigailsharpe.com/
Facebook Page: Abigail Sharpe Romance
Other Resources You'll Love
If you enjoyed this episode, then you'll want to check out these ones next.
Ep 67: Holiday Books Around the World
Ep 68: Holiday Books with Kerry Evelyn
Ep 55: Author Interview with Candace Colt
Here are 3 ways we keep up with our favorite novels and what's coming out each month:
Join Audible Premium Plus and get two free books. You'll be able to listen to old favorites or new titles each month.
And, you can try Kindle Unlimited Membership Plan for free for one month. You can find all the new books coming out each month.
This is one of my favorites. With your Amazon Prime membership, you have access to their Amazon First Reads each month. One free, new book at the beginning of each month! Not a member? Sign up now and get one month FREE!
Let's Keep in Touch
Thanks for listening to this episode. Let's keep in touch!
You can find me on Instagram: @literaryescapespodcast
Sign up for my newsletter and I'll send you my Read Around the World Challenge. Let's explore the world together one book at a time!