Ep 21: 5 Great Books Set in Australia
Are you ready to get away to Australia? In today's episode, my guest, Alina, is looking for a literary escape to Australia. So, I've got a fabulous list of books set in Australia just for her (and you)!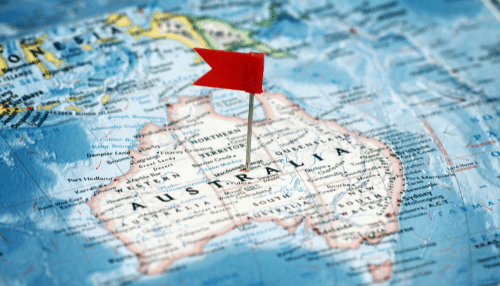 Reader Escape to Australia
In this episode, I have the pleasure of talking with one of the members of my Literary Escape Society book club, Alina.
Check out where we go and what books I've recommended today.
Listen to Books Set in Australia
In This Episode We'll Cover
I had a request for a Reader Escape from Literary Escape Society book club member Alina. Alina requested books set in Australia for her literary escape. Check out below which books I chose for her literary getaway.
Destination: Australia
Genres: Historical fiction, cozy mysteries, classic
Books Set in Australia
Here are the five novels set in Australia that I recommended for this Reader Escape. Make sure you listen to the episode to hear all about each of the books and what Alina thinks of my recommendations for her.
Books Set in Australia mentioned in this episode
In Falling Snow by Mary Rose-MacColl (Genre: historical fiction)
Bodies on the Beach by Stacey Alabaster (Genre: cozy mystery)
Death at Victoria Dock by Kerry Greenwood (Genre: cozy mystery)
The Touch by Colleen McCullough (Genre: classic)
The Thorn Birds by Colleen McCullough (Genre: classic)
Links from this episode
Want to learn more about any of the books from this episode? CLICK HERE to check out any of those books
Literary Escape Society – Interested in learning more about the Literary Escape Society? CLICK HERE and I've got a special deal just for you!
Here are 3 ways we keep up with our favorite novels and what's coming out each month:
Join Audible Premium Plus and get two free books. You'll be able to listen to old favorites or new titles each month.
Try Kindle Unlimited Membership Plan for free for one month. You can find all the new books coming out each month.
With your Amazon Prime membership, you have access to their Amazon First Reads each month. One free, new book at the beginning of each month! Not a member? Sign up now and get one month FREE!
Keep in Touch with Me
Thanks for hanging out with me! I'd love to do it again.
Here's how we can keep in touch.
Instagram: Come find me over on the 'gram and say hi @literaryescapespodcast
Email: Let me hang out in your inbox and I'll send you this awesome Freebie for my Read Around the World Challenge. CLICK HERE to sign up
Transcript of Show
In case you are unable to listen to this episode, here's the transcript of the conversation.
Becki Svare 0:02
Hey there, I'm Becki, and welcome to Literary Escapes Podcast, where we travel the world one book at a time. Today, I have a reader request for an escape. So let's see where we're going today. I hope you enjoy the show.
So welcome again to another episode of the Literary Escapes Podcast. Today I am joined by Alina who is one of the members of my Literary Escape Society book club, and I absolutely love having her part of it because she reads like crazy. She reads a heck of a lot more than I do. Alina, welcome to the show today.
Other Episodes you Should Check Out
If you enjoyed this episode of Books Set in Australia, then you'll want to check out these episodes too.