Ep 39: Author Interview with Kate O'Keeffe
Are you a fan of chick-lit? How about romantic comedies? If yes, you're definitely going to want to check out this episode!
In episode 39 of the Literary Escapes Podcast, we talk with author Kate O'Keeffe about her many fabulously fun romantic comedy series.
Want to support me & my podcast? I'd love for you to Buy me a coffee!
Meet Kate O'Keeffe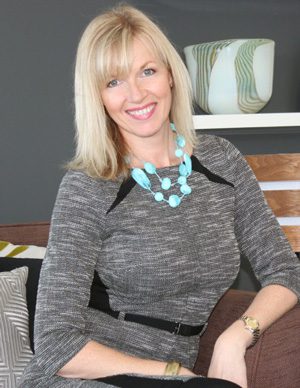 About Kate O'Keeffe
Kate O'Keeffe is a USA TODAY bestselling and award-winning author who writes exactly what she loves to read: laugh-out-loud romantic comedies with swoon-worthy heroes and gorgeous feel-good happily ever afters.
She lives and loves in beautiful Hawke's Bay, New Zealand with her family and two scruffy but loveable dogs.
Listen to the Episode 39 Here
In This Episode
I had so much fun chatting with author Kate O'Keeffe and here are some of the questions we'll get answered:
How did you become an author
How do you get inspiration for your books

Where are your books set

and so much more!
Books Mentioned in this Episode
Cozy Cottage Cafe series
2. Love Manor series
3. It's Complicated series
4. High Tea series
Connect with Author
Kate O'Keeffe loves to connect with readers! So, here's how you can keep in touch with her:
Website: https://kateokeeffe.com/
Instagram: @kateokeeffewriter
Other Resources You'll Love
If you enjoyed this episode, then you'll want to check out these ones next.
Ep 26: Author interview with Elizabeth Thompson
Ep 22: 5 Amazing Cozy Mystery series with Vicki Delany
Here are 3 ways we keep up with our favorite novels and what's coming out each month:
Join Audible Premium Plus and get two free books. You'll be able to listen to old favorites or new titles each month.
And, you can try Kindle Unlimited Membership Plan for free for one month. You can find all the new books coming out each month.
This is one of my favorites. With your Amazon Prime membership, you have access to their Amazon First Reads each month. One free, new book at the beginning of each month! Not a member? Sign up now and get one month FREE!
Let's Keep in Touch
Thanks for listening to this episode. Let's keep in touch!
You can find me on Instagram: @literaryescapespodcast
Sign up for my newsletter and I'll send you my Read Around the World Challenge. Let's explore the world together one book at a time!