Before we dive into 2022, I thought I'd take an episode to look back on 2021 and share some favorites from the Literary Escape Book Club.
I am going to share our top 3 authors of the 2021 book club season, and our top 3 books from the book club for last year. We read some amazing books and met some really awesome authors, so you're in for a treat!
Want to support this show? Buy me a coffee!
Ep 32: Best of 2021 from the Literary Escape Book Club
You can listen to Episode 32 here and see what books and authors the Literary Escape Book Club chose as favorites.
2021 Favorites from the Literary Escape Book Club
This article contains affiliate links to help you find what you need quicker and at no extra cost to you. I will be minimally compensated by the company.
Favorite Authors from 2021
Third Place
We had a tie for our third place favorite author. So, I decided to share them both versus just choosing one.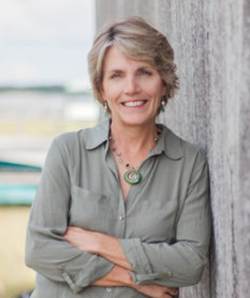 Connie Mann
Connie joined us in the Literary Escape Book Club in July 2021. She is the author of romantic suspense books as well as being a boat captain.
I shared her book and a little about it in podcast episode 6, Books Set in Florida.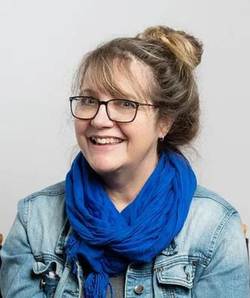 KC Dyer
KC was the very first author to join us in the Book Club. We read her book, Eighty Days to Elsewhere in January 2021 and traveled all around the globe with her.
You can listen to my interview with her on the podcast episode 30.
Second Place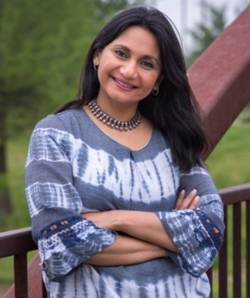 Sonali Dev
Sonali joined the Book Club in February 2021 when we read both Pride and Prejudice by Jane Austen and Sonali's contemporary retelling, Pride, Prejudice and Other Flavors.
Sonali takes on this classic and puts an Indian flair on it. If you're a fan of Jane Austen, you'll want to check out this multicultural retelling of a classic.
First Place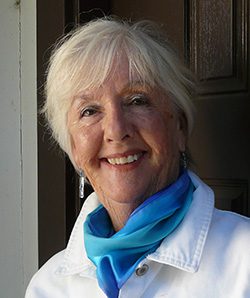 Rhys Bowen
We had Rhys Bowen join us in the Literary Escape Book Club in April 2021.
We read her historical fiction book Above the Bay of Angels. It was set in London and Nice, France.
Rhys did an amazing job of painting a picture of where we were. If you want an escape, this book will definitely take you there!
You can listen to my interview with her on the podcast episode 2.
Favorite Books from 2021
We read so many great books in the Book Club in 2021 it was really hard to narrow it down to three favorites. But, here's what we came up with for you.
Third Place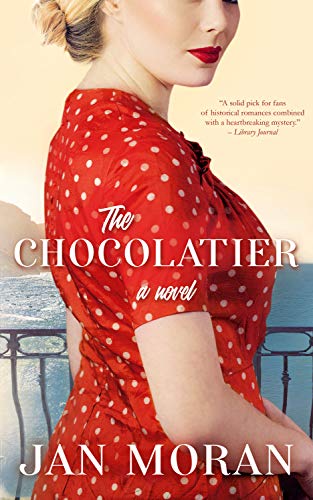 The Chocolatier by Jan Moran
We read The Chocolatier by Jan Moran in May 2021 when our destination was the Amalfi Coast of Italy.
San Francisco, 1953: Heartbroken over the mysterious death of her husband, Celina Savoia, a second-generation chocolatière, resolves to take their young son to Italy's shimmering Amalfi coast to introduce him to his father's family. Just as she embarks on a magical, romantic life of making chocolate by the sea surrounded by a loving family, she begins to suspect that her husband had a dark secret–forged in the final days of WWII–that could destroy the relationships she's come to cherish.
Second Place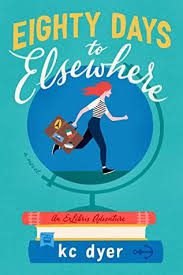 Eighty Days to Elsewhere by KC Dyer
We read Eighty Days to Elsewhere in January 2021. It kicked off the Literary Escape Book Club.
Born and raised in New York City, Ramona Keene dreams of attending photography school and traveling to Paris, but her reality never quite catches up with her imagination. Instead, she works at her uncles' quaint bookstore, where the tea is plentiful and all the adventures are between the covers of secondhand books. But when the new landlord arrives with his Evil Nephew in tow, Romy's quiet life comes crashing down. He plans to triple the rent, something her uncles can't afford.
In order to earn the money to help save the bookstore, Romy applies for a job at ExLibris Expeditions, a company that re-creates literary journeys. Romy snags the oddest internship ever: retrace Phileas Fogg's journey from Jules Verne's Around the World in 80 Days and plan a suitable, contemporary adventure for a client. The task is close to impossible; sticking to the original route means no commercial aircraft permitted, and she's got a lot less than eighty days to work with. Shaking off her fear of leaving home, Romy takes on the challenge, only to discover she's got competition. Worse, Dominic Madison turns out to be the – unfortunately hot – nephew of her family's worst enemy.
First Place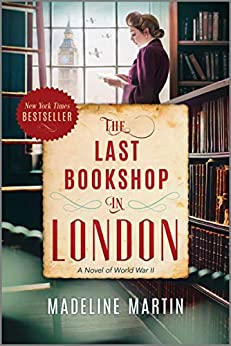 The Last Bookshop in London by Madeline Martin
We read The Last Bookshop in London in June 2021. It was a fantastic book!
August 1939: London prepares for war as Hitler's forces sweep across Europe. Grace Bennett has always dreamed of moving to the city, but the bunkers and blackout curtains that she finds on her arrival were not what she expected. And she certainly never imagined she'd wind up working at Primrose Hill, a dusty old bookshop nestled in the heart of London.
Through blackouts and air raids as the Blitz intensifies, Grace discovers the power of storytelling to unite her community in ways she never dreamed—a force that triumphs over even the darkest nights of the war.
Other Resources You'll Love
Ep 25: 4 Great Books Set in Italy
Ep 22: 5 Amazing Cozy Mystery series with Vicki Delany
Ep 19: Spooky books for a Halloween Vacation
Here are 3 ways we keep up with our favorite novels and what's coming out each month:
Join Audible Premium Plus and get two free books. You'll be able to listen to old favorites or new titles each month.
Try Kindle Unlimited Membership Plan for free for one month. You can find all the new books coming out each month.
With your Amazon Prime membership, you have access to their Amazon First Reads each month. One free, new book at the beginning of each month! Not a member? Sign up now and get one month FREE!
Let's Keep in Touch
Thanks for listening to this episode. So, let's keep in touch!
You can find me on Instagram: @literaryescapespodcast
Sign up for my newsletter and I'll send you my Read Aro9und the World Challenge. Let's explore the world together one book at a time! CLICK HERE to sign up