Ep 42: Author Interview with Elizabeth Moore Kraus
Are you a fan of travel memoirs? If yes, you're definitely going to want to check out this episode!
In episode 42 of the Literary Escapes Podcast, we talk with author Elizabeth Moore Kraus about her debut book, Three Sisters, Three Weeks, Three Countries (still talking). This is a humorous travel memoir following Elizabeth and her two sisters around England, Ireland, and Scotland.
Want to support me & my podcast? I'd love for you to Buy me a coffee!
Meet Elizabeth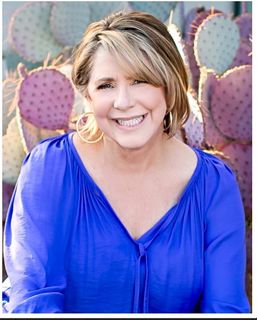 About Elizabeth Moore Kraus
Late-bloomer Elizabeth "Liz" Moore Kraus enrolled in college at forty-two and six years later earned her M.A. in English Literature. After a much-beloved teaching career of twenty years, she retired from Ventura College in 2019. 
During Liz's many travels, she has kept journals, all becoming placeholders in her bookcase. COVID and five jigsaw puzzles later, Liz had no other choice but to take her most recent journal from the shelf and write this memoir, her debut book. 
Listen to the Episode 42 Here
In This Episode
I had so much fun chatting with author Elizabeth Moore Kraus and here are some of the questions we'll get answered:
How did you decide to take this big trip?
What inspired you to write this book?

What's next

?
and so much more!
Books Mentioned in this Episode
Three Sisters, Three Weeks, Three Countries (Still Talking)
Connect with Author
Elizabeth Moore Kraus loves to connect with readers! So, here's how you can keep in touch with her:
Website: elizabethmoorekraus.weebly.com
Instagram: @lizkrausauthor
Other Resources You'll Love
If you enjoyed this episode, then you'll want to check out these ones next.
Ep 26: Author interview with Elizabeth Thompson
Ep 38: Author Interview with Amy S. Peele
Here are 3 ways we keep up with our favorite novels and what's coming out each month:
Join Audible Premium Plus and get two free books. You'll be able to listen to old favorites or new titles each month.
And, you can try Kindle Unlimited Membership Plan for free for one month. You can find all the new books coming out each month.
This is one of my favorites. With your Amazon Prime membership, you have access to their Amazon First Reads each month. One free, new book at the beginning of each month! Not a member? Sign up now and get one month FREE!
Let's Keep in Touch
Thanks for listening to this episode. Let's keep in touch!
You can find me on Instagram: @literaryescapespodcast
Sign up for my newsletter and I'll send you my Read Around the World Challenge. Let's explore the world together one book at a time!