Ep 50: Author Interview with Barbara Barrett
Are you a fan of Cozy Mysteries? You're definitely going to want to check out this episode!
In episode 50 of the Literary Escapes Podcast, we talk with author Barbara Barrett about her books, her writing journey, and her book settings.
Want to support me & my podcast? I'd love for you to Buy me a coffee!
Meet Barbara Barrett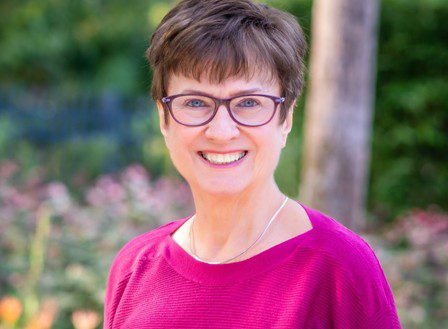 About Barbara
Barbara Barrett started reading mysteries when she was pregnant with her first child to keep her mind off things like her changing body and food cravings. When she'd devoured as many Agatha Christies as she could find, she branched out to English village cozies and Ellery Queen.
Later, to avoid a midlife crisis, she began writing fiction at night when she wasn't at her day job in human resources for Iowa State Government. After releasing eleven full-length romance novels and two novellas, she returned to the cozy mystery genre, using one of her retirement pastimes, the game of mah jongg, as her inspiration. Not only has it been a great social outlet, but it has also helped keep her mind active when not writing.
Listen to the Episode 50 Here
In This Episode
I had so much fun chatting with author Ann McIntosh and here are some of the questions we'll get answered:
How did you become an author
Where are your books set
All about her newest book
and so much more!
Book Mentioned in this Episode
Craks in a Marriage (The Mah Jong Mysteries)
2. Measure Twice, Murder Once (Nailed It Home Reno Mysteries)
3. Don't Toy with Me (UnderWright Productions series)
Connect with Author
Barbara would love to hear from you! So, here's how you can keep in touch with her:
Website: https://www.barbarabarrettbooks.com/
Facebook Page: Barbara Barrett, Author
Other Resources You'll Love
If you enjoyed this episode, then you'll want to check out these ones next.
Ep 22: 5 Amazing Cozy Mystery series with Vicki Delany
Ep 26: Author interview with Elizabeth Thompson
Ep 39: Author Interview with Kate O'Keeffe
Here are 3 ways we keep up with our favorite novels and what's coming out each month:
Join Audible Premium Plus and get two free books. You'll be able to listen to old favorites or new titles each month.
And, you can try Kindle Unlimited Membership Plan for free for one month. You can find all the new books coming out each month.
This is one of my favorites. With your Amazon Prime membership, you have access to their Amazon First Reads each month. One free, new book at the beginning of each month! Not a member? Sign up now and get one month FREE!
Let's Keep in Touch
Thanks for listening to this episode. Let's keep in touch!
You can find me on Instagram: @literaryescapespodcast
Sign up for my newsletter and I'll send you my Read Around the World Challenge. Let's explore the world together one book at a time!