Ep 51: Author Interview with Noreen Nasim
Today's episode is a little different from my usual. It was a fantastic conversation with author Noreen Nasim all about her book, her TedX Talk, and so much more.
Want to support me & my podcast? I'd love for you to Buy me a coffee!
Meet Noreen Nashim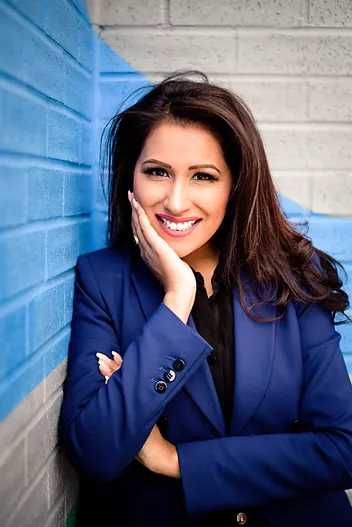 About Noreen
Expelled From Uganda is Noreen Nasim's debut novel. Her father, Amir, is an expat from the 1972 Ugandan Asian expulsion, ordered by President Idi Amin.
Writing wasn't a career she had intended to pursue. Noreen has led a successful and ongoing career for over a decade in the field of further education as a Lecturer, specialising in Digital Arts and Creative Media.
Listen to the Episode 51 Here
In This Episode
I had so much fun chatting with author Noreen Nasim and here are some of the questions we'll get answered:
How did you become an author
How did she learn about her father's story?
All about her newest book
and so much more!
Books Mentioned in this Episode
Expelled From Uganda
Listen to Noreen's TEDx Talk
Connect with Author
Noreen would love to hear from you! So, here's how you can keep in touch with her:
Website: https://www.noreennasim.com/
Instagram: @noreennasimauthor
Other Resources You'll Love
If you enjoyed this episode, then you'll want to check out these ones next.
Ep 45: Author Interview with Rachel Hauck
Ep 26: Author interview with Elizabeth Thompson
Ep 42: Author Interview with Elizabeth Moore Kraus
Here are 3 ways we keep up with our favorite novels and what's coming out each month:
Join Audible Premium Plus and get two free books. You'll be able to listen to old favorites or new titles each month.
And, you can try Kindle Unlimited Membership Plan for free for one month. You can find all the new books coming out each month.
This is one of my favorites. With your Amazon Prime membership, you have access to their Amazon First Reads each month. One free, new book at the beginning of each month! Not a member? Sign up now and get one month FREE!
Let's Keep in Touch
Thanks for listening to this episode. Let's keep in touch!
You can find me on Instagram: @literaryescapespodcast
Sign up for my newsletter and I'll send you my Read Around the World Challenge. Let's explore the world together one book at a time!