Ep 88: Author Interview with Marjan Kamali
Listen in as author Marjan Kamali joins us for a book club meeting!
Marjan takes us on a journey through her international childhood, sharing how her upbringing influenced her writing and the characters in her books. We delve into the heartwarming story of her novel "The Stationery Shop," exploring themes of grief and healing that resonate with readers worldwide.
Marjan also discusses her creative process and her experiences living in Iran (and several other countries during her childhood). We also get a sneak peek into her upcoming third novel, which is a tale of friendship set against the backdrop of Iran and the US, spanning several decades.
Want to support me & my podcast? I'd love for you to Buy me a coffee!
Meet Marjan Kamali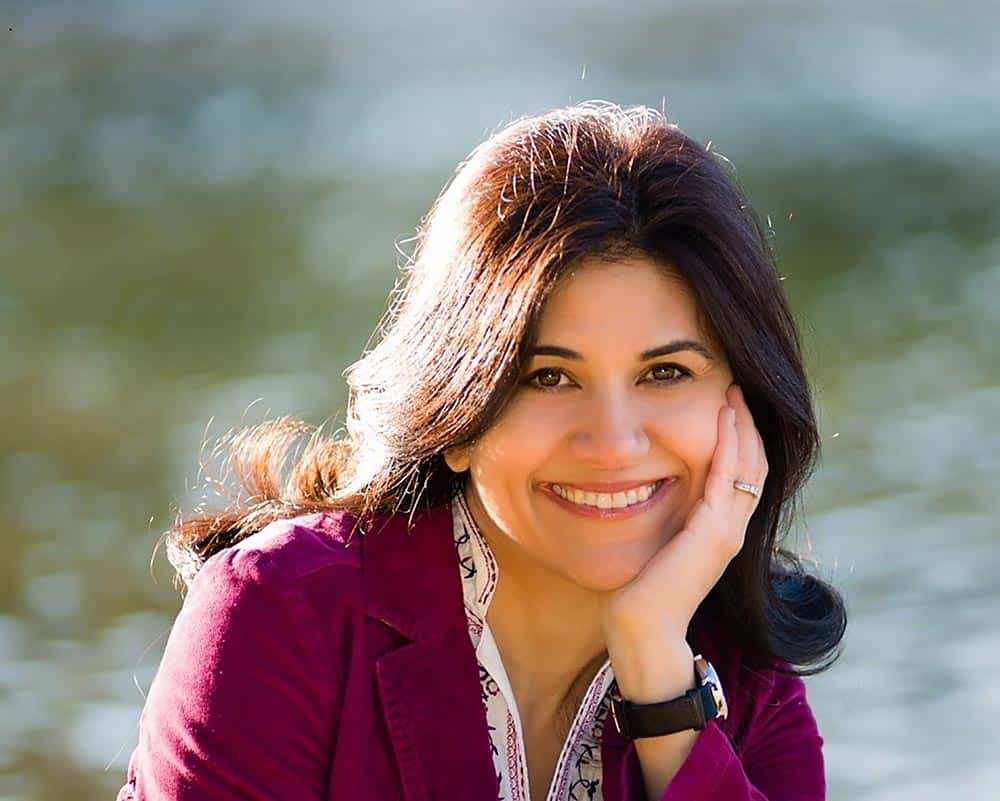 About Marjan
Marjan Kamali is the award-winning author of The Stationery Shop, a national and international bestseller, and Together Tea, a Massachusetts Book Award finalist. She is a 2022 recipient of the National Endowment for the Arts Creative Writing Fellowship.
Marjan's novels are published in translation in more than 25 languages. Her essays have appeared in The Wall Street Journal, Literary Hub, and The Los Angeles Review of Books.
Marjan holds a bachelor's degree in English literature from the University of California, Berkeley, a Master of Business Administration from Columbia University, and a Master of Fine Arts in creative writing from New York University. Born in Turkey to Iranian parents, she spent her childhood in Turkey, Iran, Germany, Kenya, and the U.S. Marjan is currently a Scholar in Residence at the Women's Studies Research Center at Brandeis University and lives in the Boston area with her family.
Listen to Episode 88 Here
In This Episode
We had so much fun chatting with author Marjan and here are some of the things we talked about:
Her international childhood
Embracing the perspective of feeling like an outsider
The first book she read
How she started as a writer
Grief and healing in books
Variety of titles in international publishing
Writing by hand
The Easter eggs she hides in her books
and so much more!
Books Mentioned in this Episode
CLICK HERE to Buy from Amazon
CLICK HERE to Buy from Amazon
CLICK HERE to Buy from Amazon
Other Books Mentioned
Connect with the Author
Marjan would love to hear from you! So, here's how you can keep in touch with her:
Website: https://marjankamali.com/
FB Page: https://www.facebook.com/MarjanKamaliAuthor/
Instagram: https://www.instagram.com/marjankamali7/
Twitter/X: https://twitter.com/MarjanKamali
Other Resources You'll Love
If you enjoyed this episode, then you'll want to check out these ones next.
Ep 51: Author Interview with Noreen Nasim
Here are 3 ways we keep up with our favorite novels and what's coming out each month:
Join Audible Premium Plus and get two free books. You'll be able to listen to old favorites or new titles each month.
And, you can try Kindle Unlimited Membership Plan for free for one month. You can find all the new books coming out each month.
This is one of my favorites. With your Amazon Prime membership, you have access to their Amazon First Reads each month. One free, new book at the beginning of each month! Not a member? Sign up now and get one month FREE!
Let's Keep in Touch
Thanks for listening to this episode. Let's keep in touch!
You can find me on Instagram: @abookloversadventures
Sign up for my newsletter and I'll send you my Read Around the World Challenge. Let's explore the world together one book at a time!