Ep 34: Book Recommendations with Sheila
Today I have another fun podcast episode for you. I am chatting with Sheila, who has been on with me before, and she is sharing more fabulous book recommendations.
Today our literary escapes will take us to Minnesota, Montana and Alaska.
Meet Sheila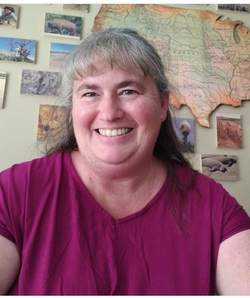 Today I have the pleasure of introducing you to Sheila from Behind my Everyday. If you enjoy finding out how things work or the behind the scenes info, then you'll want to follow her on Instagram. Sheila is an avid reader and member of the Literary Escape Book Club.
Ep 34: Book Recommendations with Sheila
You can listen to Episode 34 here and hear what books Sheila recommended for us.
Book Recommendations by Sheila
This article contains affiliate links to help you find what you need quicker and at no extra cost to you. I will be minimally compensated by the company.
The Lager Queen of Minnesota by J. Ryan Stradal
Destination: Minnesota
Summary:
Two sisters, one farm. A family is split when their father leaves their shared inheritance entirely to Helen, his younger daughter. Despite baking award-winning pies at the local nursing home, her older sister, Edith, struggles to make what most people would call a living. So she can't help wondering what her life would have been like with even a portion of the farm money her sister kept for herself.
With the proceeds from the farm, Helen builds one of the most successful light breweries in the country and makes their company motto ubiquitous: "Drink lots. It's Blotz." Where Edith has a heart as big as Minnesota, Helen's is as rigid as a steel keg. Yet one day, Helen will find she needs some help herself, and she could find a potential savior close to home. . . if it's not too late.
Meanwhile, Edith's granddaughter, Diana, grows up knowing that the real world requires a tougher constitution than her grandmother possesses. She earns a shot at learning the IPA business from the ground up–will that change their fortunes forever, and perhaps reunite her splintered family?
2. Chasing Fire by Nora Roberts
Destination: Montana
Summary:
Little else in life is as dangerous as fire jumping. But there's also little else as thrilling—at least to Rowan Tripp. Being a Missoula smoke jumper is in Rowan's blood: her father is a legend in the field. At this point, returning to the wilds of Montana for the season feels like coming home—even with reminders of the partner she lost last season still lingering in the air.
One of the best of this year's rookie crop, Gulliver Curry is a walking contradiction, a hotshot firefighter with a big vocabulary and a winter job at a kids' arcade. And though Rowan, as a rule, doesn't hook up with other smoke jumpers, Gull is convinced he can change her mind…
But everything is thrown off balance when a dark presence lashes out against Rowan, looking to blame someone for last year's tragedy. Rowan knows she can't complicate things with Gull—any distractions in the air or on the ground could be lethal. But if she doesn't find someone she can lean on when the heat gets intense, her life may go down in flames.
3. The Tourist Attraction by Sarah Morgenthaler
Destination: Alaska
Summary:
A grumpy local and the sunny tourist who turns his world upside down
A rogue moose who threatens to steal every scene
A vacation you'll never forget
And a sweet romance that doesn't need to scald the pages to burn its way into your heart
He had a strict "no tourists" policy…until she broke all of his rules. When Graham Barnett named his diner The Tourist Trap, he meant it as a joke. Now he's stuck slinging reindeer dogs to an endless parade of resort visitors who couldn't interest him less. Not even the sweet, enthusiastic tourist in the corner who blushes every time he looks her way…
Two weeks in Alaska isn't just the top item on Zoey Caldwell's bucket list. It's the whole bucket. One look at the mountain town of Moose Springs and she's smitten. But when an act of kindness brings Zoey into Graham's world, she may just find there's more to the grumpy local than meets the eye…and more to love in Moose Springs than just the Alaskan wilderness.
4. Tisha by Robert Specht
Destination: Alaska
Summary:
Anne Hobbs was only nineteen in 1927 when she came to harsh and beautiful Alaska. Running a ramshackle schoolhouse would expose her to more than just the elements.
After she allowed Native American children into her class and fell in love with a half-Inuit man, she would learn the meanings of prejudice and perseverance, irrational hatred and unconditional love.
"People get as mean as the weather," she discovered, but they were also capable of great good.
Connect with Sheila
Instagram: @behindmyeveryday
Other Resources You'll Love
Ep 25: 4 Great Books Set in Italy
Ep 22: 5 Amazing Cozy Mystery series with Vicki Delany
Ep 20: 8 Amazing Books Set in the Outer Banks
Here are 3 ways we keep up with our favorite novels and what's coming out each month:
Join Audible Premium Plus and get two free books. You'll be able to listen to old favorites or new titles each month.
Try Kindle Unlimited Membership Plan for free for one month. You can find all the new books coming out each month.
With your Amazon Prime membership, you have access to their Amazon First Reads each month. One free, new book at the beginning of each month! Not a member? Sign up now and get one month FREE!
Let's Keep in Touch
Thanks for listening to this episode. So, let's keep in touch!
You can find me on Instagram: @literaryescapespodcast
Sign up for my newsletter and I'll send you my Read Around the World Challenge. Let's explore the world together one book at a time! CLICK HERE to sign up