Ep 76: Author Interview with Carissa Turpin
Today's episode is a fun interview with new author Stephania Thompson. If you enjoy romantic suspense, you're going to want to check her out!
Want to support me & my podcast? I'd love for you to Buy me a coffee!
Meet Carissa Turpin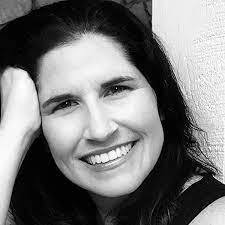 About Carissa
Stephania Thompson is the award-winning author of WOVEN, Book One in the Charm City Threads Series. A poet and full-time novelist, she received her bachelor of arts in accounting from the University of Maryland, then went on to earn her CPA and work in both the public and private sectors before pursuing her passion to write.
Listen to the Episode 76 Here
In This Episode
I had so much fun chatting with author Carissa and here are some of the questions we got answered:
How did you become an author
How she did choose her settings?
All about her newest book
and so much more!
Books Mentioned in this Episode
Doomsday Dani
Other books mentioned in this episode:
Tomorrow and Tomorrow and Tomorrow by Gabrielle Zevin – CLICK HERE
2. Same Sun Here by Silas House & Neela Vaswani – CLICK HERE
Connect with Author
Carissa would love to hear from you! So, here's how you can keep in touch with her:
Website: https://carissaturpinbooks.com/
FB Page: https://www.facebook.com/carissawritesblog
Instagram: https://www.instagram.com/carissaturpinbooks/
Other Resources You'll Love
If you enjoyed this episode, then you'll want to check out these ones next.
Ep 23: Books that Inspire Travel with Elizabeth from A Suitcase Full of Books
Ep 59: Author Interview with Kerry Evelyn
Ep 56: Author Interview with TJ Logan
Here are 3 ways we keep up with our favorite novels and what's coming out each month:
Join Audible Premium Plus and get two free books. You'll be able to listen to old favorites or new titles each month.
And, you can try Kindle Unlimited Membership Plan for free for one month. You can find all the new books coming out each month.
This is one of my favorites. With your Amazon Prime membership, you have access to their Amazon First Reads each month. One free, new book at the beginning of each month! Not a member? Sign up now and get one month FREE!
Let's Keep in Touch
Thanks for listening to this episode. Let's keep in touch!
You can find me on Instagram: @abookloversadventures
Sign up for my newsletter and I'll send you my Read Around the World Challenge. Let's explore the world together one book at a time!